These 10 polishes were my first Misas and WOW. It's hard to enjoy how wonderful they are and not focus on how retarded I am for waiting so long to try them. I got all cremes minus one shimmer because I just have way too many shimmers. But, it's a dark blue shimmer, so it's ok. Dark blue shimmers will never have a limit imposed on their numbers as long as I'm captain of this crazy train!

And here she is. My sin worth committing. After all I did break my "no more shimmers you freak you never wear them" rule I imposed on myself to buy this polish. And Misa, I have to agree, totally worth it. Quick question- after seeing this swatch do you even CARE how many coats? I wouldn't. But if you do the answer is two.

I am a creme addict. I admit it, embrace it, and I'll even shout it from the rooftops if you don't believe me. The funny thing is, or should I say STUPID thing is, about a month ago I was digging through my polishes and realized a horrible truth. I had exactly 7 cremes. This isn't the horrible truth I was referring to though. It's a tragedy yes, horrible truth, no. The horrible truth of the creme drought in my stash is that I am a swatch zombie. Yep, I said it outloud. I see a pretty picture of a polish online and mindlessly buy it like some sort of robotic, acetone soaked, credit card-cash bot. Shimmers, glitters and duochromes just look so PRETTY in swatches. They look so unique and exotic and must-have-now-ish. I just don't really, actually, like to wear them. Whoops.


Since my true love is for cremes and jellies I have decided it's time to rip the shimmer IV out of my arm and join the world of the non swatch zombies. Let me tell you, it rules dude. It totally rules. Observe-
You're right again Misa. I can't. But guess what? I don't think I want to.
I forgot I had this polish in my basket I took with me to visit my 9 year old step daughter...Ha! Of course she had to wear it and repeat the name constantly. I even let her do her own swatch of it.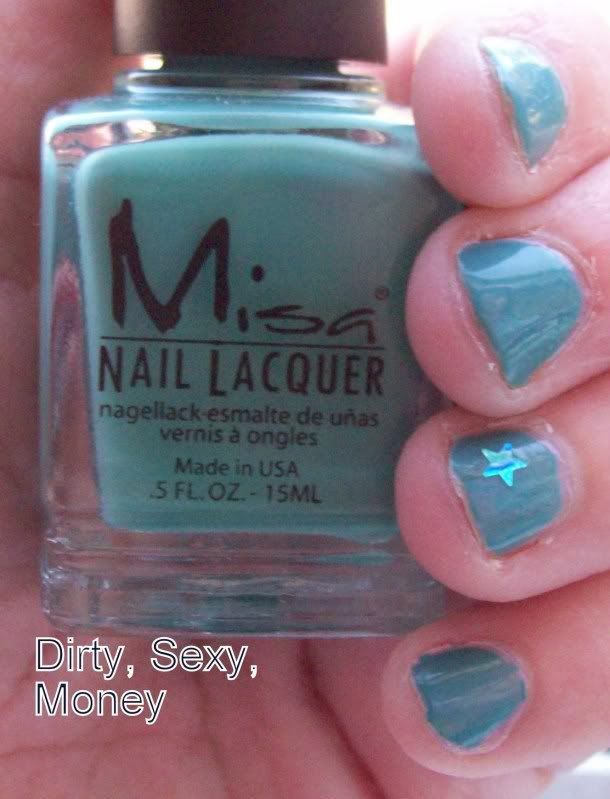 Yeah, I'm cool like that.
Meh.


Oh, man. This is a perfect blue creme. Its so silky smooth. This was at the very top of my wish list for quite some time. And now I have it Muahahahahaha!


This one was just ok for me. It's really close to China Glaze VII but a little less purpley red.
Totally freaking gorgeous blood red jelly.
I really like this one sheer like this. It matches my skin perfectly, plus even though its sheer at 2 coats it still manages to hide my highlighter yellow stained nails.
Here it is at 3 coats. Still very pretty.
Oooooh neon jelly. Break me off a piece a that! This is 3 coats if I remember correctly. All other swatches are 2 coats unless otherwise noted.